St. Andrews World School If you're feeling stressed about getting your child into a school that matches their unique learning needs, you're not alone. You've probably heard plenty of stories about how other parents have chosen the wrong school and regretted it. That's why we're here to tell you that you don't have to make the same old mistakes.
The truth is, there are a wealth of online schools that cater to students with special needs while still delivering high-quality instruction. One of the most popular options is St.Andrews World School, which offers a curriculum that adapts to each student's unique needs, making it a great option for almost any family. Read on to learn more about how this school uses technology to make education more fun for these children
St. Andrews World School Teaches Using Game-Based Learning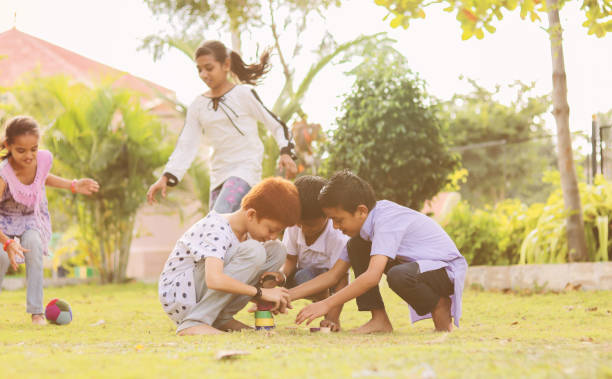 If you've ever played a game, you may have noticed how engaging and exciting the experience can be for the players. This is because the games often involve elements of competition, collaboration, and communication. Similarly, learning how to read and write can be both exciting and engaging for some students. That's why St. Andrews World School design its curriculum to incorporate elements of game-based learning as much as possible.
One of the biggest benefits of going to St. Andrews World School is that their curriculum is game-based learning. Unlike traditional schools, where children are often tested on their knowledge of facts and concepts, St. Andrews World School uses interactive assignments, "missions," to help kids grasp new concepts. The best part is that these assignments look fun!
Some of the most popular and engaging lessons include:
Campaigns, where students learn about different countries and how they interact politically through games, role-playing and simulations
World Leaders, where students explore global issues through simulations, games and debates
What's the Difference? In this lesson, students learn about people and cultures through games, simulations and role-playing
How to Get Along, where students learn about boundaries, including personal and societal ones, and how to respect them through role-playing and simulations
What's Your Story? In this lesson, students learn about authors, books and reading through role-playing, simulations and games
What Are Your Gifts? In this lesson, students learn about diversity and inclusion through simulations, games and art projects
How Could You Change the World? In this lesson, students work together to think about the world they live in and how they could change it through simulation and art projects
Winning the Game In this last lesson, students learn about sports and competition through simulations, games and role-playing.
Study Skills to Help Children Master the Material
One of the best ways to make education more engaging is by integrating fun activities like learning to play an instrument, reading a book, or even doing an art project. These activities provide students with a chance to see the material in a new light and learn how to apply it to other areas of their life. This is especially important for students with special needs, who might have trouble grasping certain concepts if they're being taught dry textbooks. In St. Andrews World School, students get to use their creativity and problem-solving skills to explore topics they might otherwise find dull and boring.
Because there is so much individualized instruction at St. Andrew's World School, students are not only challenged with fun and engaging activities, they're also taught study skills that will help them succeed in their future academic endeavors.
While there are many online schools that focus on teaching kids how to study, St. Andrews World School also focuses on teaching them how to succeed in school. The best part is that the way they do this is through games!
For example, one of the first lessons taught at St. Andrews World School is how to use a "mind map." A mind map is basically a way for students to visually map out their learning so that they can better retain the information. Additionally, students learn how to "time-box" their study sessions so that they don't fall behind in their studies. Both of these tips will come in handy later in life, so why not start now?
Incorporating Video and Animation into the Classroom
To make the education process even more engaging, St. Andrews World School often incorporates multimedia elements. These include games, videos, and animations that help students better understand the topics they're learning about. By keeping the activities fun and engaging, students don't even realize how much they're learning, which makes it more likely that they'll retain the information for much longer. That's why St. Andrews World School uses digital tools like these to help students grasp complex topics and apply them to real-world situations.
One of the best parts of St. Andrews World School is that teachers use games, videos, and animations to bring the curriculum to life. In fact, they incorporate these types of media into the curriculum on a regular basis. This approach helps students understand concepts in a much more engaging way and keeps the classroom discussions lively and interesting.
For example, one of the most popular lessons taught at St. Andrews World School is the game "Fraud Alert." In this game, students are taught to look out for scams that can happen in business. They play the role of "CSI" agents and investigate scams, identifying red flags and preventing them from happening. By learning how to spot red flags, students can help protect themselves from scammers.
St. Andrews World School Use Technology as a Tool
Technology can play a huge role in the school curriculum, but that doesn't mean it has to be boring. One of the first things St Andrews World School does is encourage students to embrace technology as a fun, hands-on tool. In this way, students are given the opportunity to explore a variety of ways they can use the tools at their disposal. For example, they might learn how to make a website using WordPress or a video using Final Cut Pro. Then, they get to apply their skills to real-world projects. By working on projects that are meaningful to them, students are more likely to retain the information they learn.
While St Andrews World School uses technology as a teaching tool, They maintain an element of balance between digital learning and physical activity so that kids don't feel like they are missing out on important learning experiences by being in a virtual classroom.
For example, if there isn't a computer available for an assignment, students are taught to use other technology, such as the internet and their phones, to complete the task. This way, students still get the opportunity to practice the same skills and learn the same lessons but in a more engaging way.
Conclusion
St. Andrews World School is an online school that uses technology to make education more fun for these children. As they know firsthand, not everyone can attend a traditional school that offers traditional education, so they find ways to make the most of their time at school. One of the ways they do this is by using technology to adapt the curriculum to their students' needs.