St.Andrews World School, the Best School in Indirapuram, celebrated Mother's Day with great enthusiasm. It was celebrated on Saturday 7th May 2022 due to Mother's Day falling on Sunday every year.
The students of the class 6th to 8th, put up a special assembly to honor all the mothers and grandmothers. They sang songs and performed a skit on the importance of mothers in our lives. The mothers were also given a special Mother's Day photo frame made by their children. Junior Students recited poems for their mothers and dance performance. The students of class 2nd to 4th try cooking without fire for their mothers. It was a memorable day for all the mothers and their children.
Mrs. Suruchi Sood, Principal of Best School in Indirapuram, explained the ability of super moms to handle a variety of demands being thrown at them in quick succession. She extended her greetings to all mothers and educators and also addressed the topic of women's empowerment.
We, as the Best School in Indirapuram, explained to you here some topics related to Mother's Day.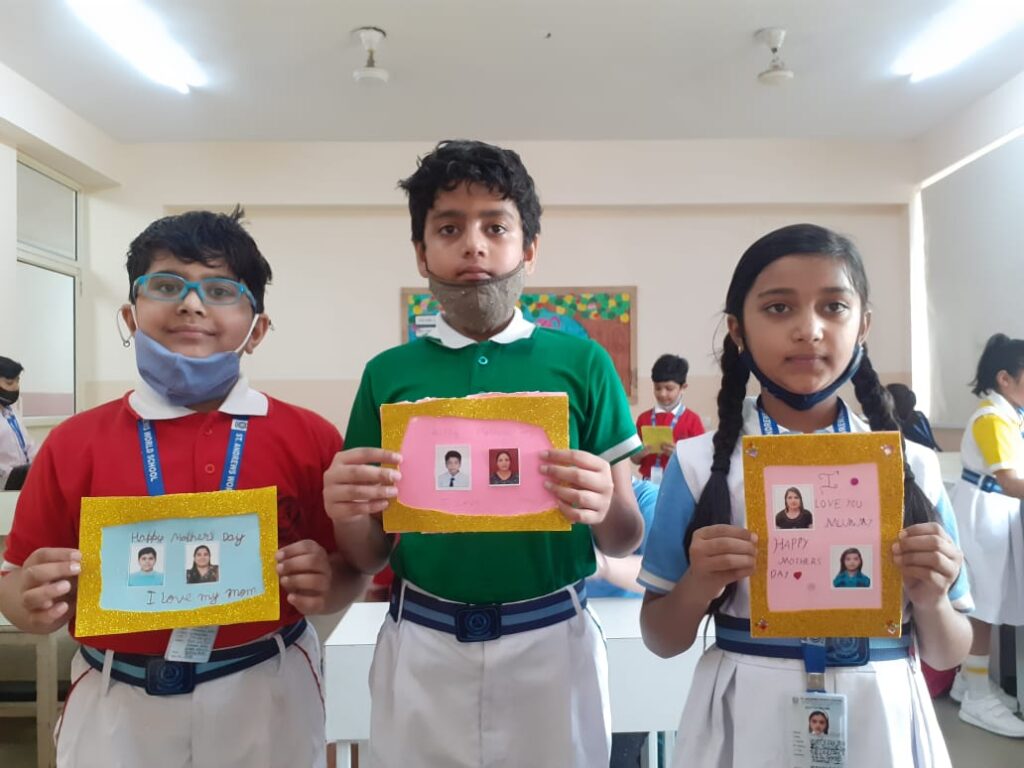 Why is Mother's Day Celebrated?
Tips: How can you celebrate Mother's Day in School
Mother's day is a special day that celebrates the wonderful women in our lives who show compassion and care to the ones they love unconditionally (even though they may get very demanding at times).
Mothers are the emotional backbone of a family unit. They show unconditional affection, nurture, help, and come to our rescue whenever we are hurting.
For example: if a child gets hurt or upset easily it could sometimes be difficult for them to heal or learn how to forget things; whereas these things wouldn't be so problematic for someone with one of these magic touches on hand!
Mother's Day falls on the first day of May every year. It is celebrated to give honor to all the mothers. How they manage all things together with other works.
Top Activities you can do at your school to celebrate Mother's Day by Best School in Indirapuram
Mother's Day Greeting Cards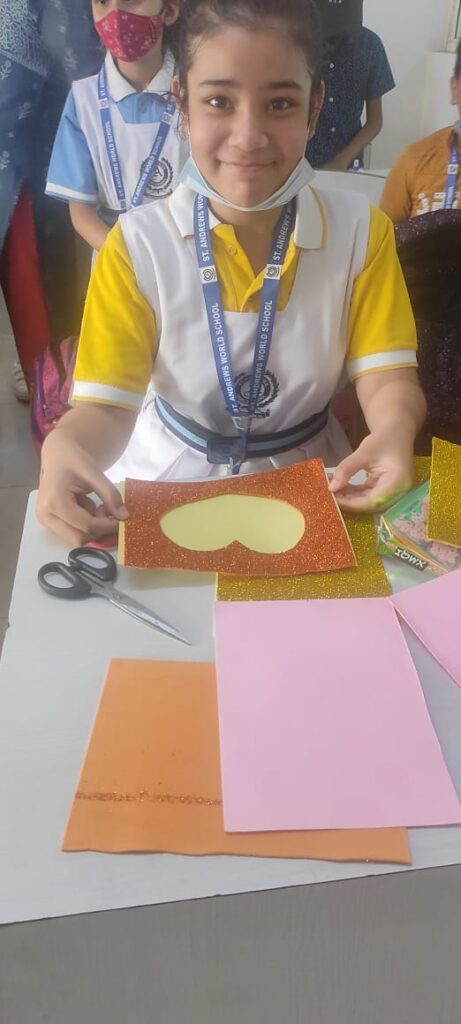 Making Mothers Day greeting cards is a great way to show your mom how much you care. You can either make them yourself or buy them at a store, but either way, they are sure to put a smile on your mom's face. If you decide to make them yourself, there are plenty of tutorials online that can help you. And if you decide to buy them, there are plenty of stores that sell them. Either way, you can't go wrong with a Mothers Day greeting card.
St. Andrews, Best School in Indirapuram also does this activity with their students.
There is no greater love than a mother's love. On Mother's Day, we celebrate all mothers and mother figures who have selflessly given of themselves to care for and nurture their families. This year, we especially want to recognize mothers who have gone above and beyond in caring for their families during the COVID-19 pandemic. These mothers have shown strength, resilience, and compassion in the face of unprecedented challenges. They are our heroes, and we are grateful for all they have done. To all mothers, we say thank you, and we hope you have a happy Mother's Day.
There's no greater love than a mother's love,
And no greater gift than a poem from her child.
A poem for a mother is the perfect way to show how much you care. Every word is filled with love and appreciation, making it a cherished keepsake she'll treasure forever.
Whether you write about her beauty, her strength, or her kindness, your mother will be touched by your words. So take some time to sit down and write a poem for the most important woman in your life. She deserves it.
Best School in Indirapuram also uses this activity in St. Andrew's World School.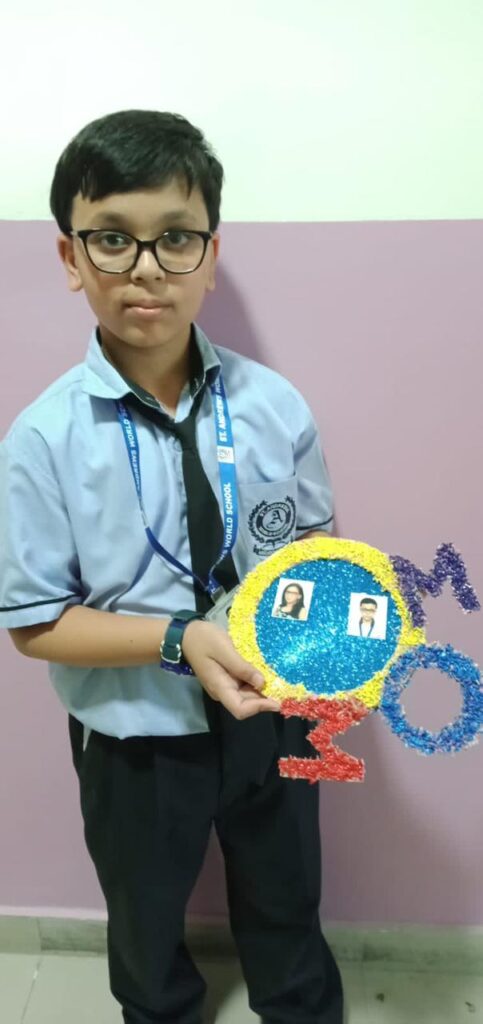 Make Mother's Day a special time for your students and their mothers! There are tons of activities you can choose from in order to teach the importance of family and why we should always show our loved ones how much we care about them. One idea is to hold a pre–Mother's Day activity where students create mini-books or Scrapbooks (handmade or online) and give them to their moms – this will help your students learn more about the gift they are giving while practicing their vocabulary skills before the holiday season begins!
We hope you loved all these activities.
Happy Mother's Day to all the Mothers who are reading this post.
Thanks and Regards
From St. Andrew's World School (Best School in Indirapuram)