When you think about sending your child to school, it's hard to know what the best option is. There are many factors that are important when deciding what school is best for your child. Will it be a private or public school? What are the benefits of an open plan over a traditional classroom? These are all considerations when deciding on what school is right for your children.
We want to make sure that you have all the information necessary in order to make this decision. Here are some great reasons why St Andrews World School is the best school in Indirapuram might be the perfect choice for your child!
Why should I send my children to St Andrews World School?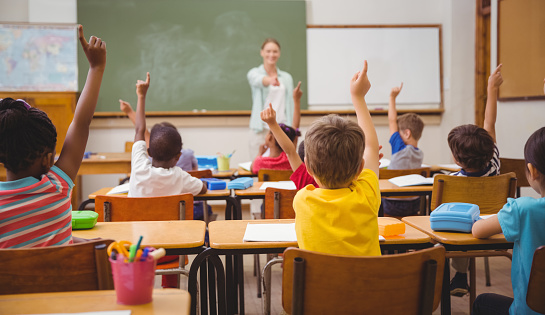 St Andrews World School is the best school for your child's future. Your children deserve the best education possible, and St Andrews World School gives them everything they need to succeed in the future.
At World School, students are taught about sustainability and globalization. They will grow up understanding how important it is to care for our environment. There are also many opportunities for your children at S.t Andrews World School with things like STEM classes, Mandarin instruction, robotics lab, and more!These are just some of the benefits that come with sending your child to St Andrews World School. We hope you'll consider sending your children here!
St Andrews World School is an innovative, new type of school that combines the best of both worlds. With this type of learning, children learn in the most effective way possible by having both traditional and open-plan classrooms. They can work on their own but also benefit from small group teaching. This means that they get the benefits of both types of classroom teaching while not being limited to one or the other.
Besides providing a great education for your children, it also has some amazing benefits to the environment. St Andrews World School is trying to go green by making sure people are recycling more and reducing waste. One way they do this is with their cafeteria food waste program where students are able to compost their food scraps.
One of the best reasons to send your children to St Andrews World School is because of their open plan classrooms. These classrooms allow students the opportunity to be in control of their learning and allow them to learn in a style that suits them best.
You can also expect teachers to interact with students and be more engaged because they aren't confined in a traditional teaching space. At St Andrews World School, we want our students and teachers to feel comfortable when they are in the building, which is why we offer many different options for seating arrangements.
Another great reason that you should send your child to St Andrews World School is because we offer an integrated curriculum that encompasses the arts and sciences. We believe that when you study subjects such as math and science, it's important to understand how they connect with other subjects like art or language. This allows our students to see the connections between different topics and better understand how they all work together.
For more information about us, please visit our website at www.sawsindirapuram.com
The Unique Features Our School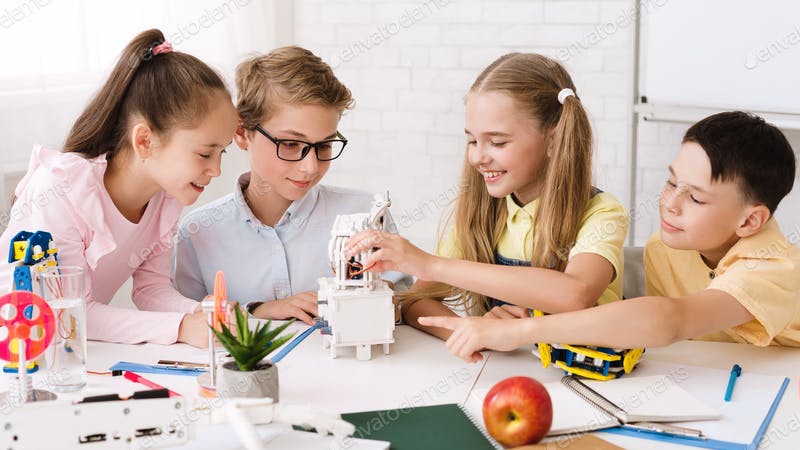 St. Andrews World School is located in the heart of Indirapuram Ghaziabad with an open plan that fosters collaboration and creativity. This school's unique features include:
A STEAM focus with STEM, Creativity,Development,robotics, coding, and 3D printing opportunities
Flexible schedules
A School preparatory curriculum with personalized attention
Community building activities like field trips to Wimberley Valley Ranch
A 5 acre campus with a 100% natural grass playing field
We also have an open-plan classroom environment. This means that classrooms are much bigger than traditional classrooms and allow for more collaboration between students. With this unique learning environment, we want to promote student creativity and give them a chance to think outside of the box!
What are the benefits of St Andrews World School?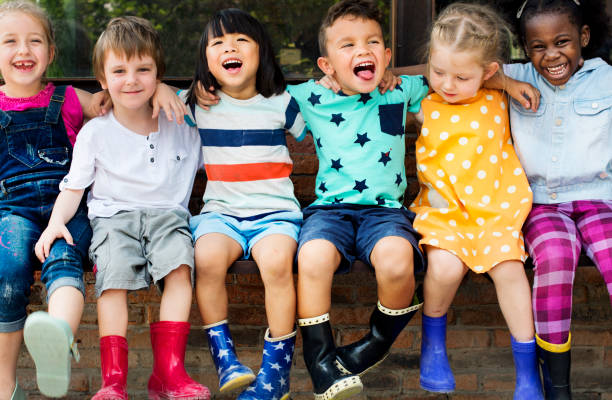 There are a lot of benefits to World School. One of the biggest is that it gives your child a chance to experience a different world.
At St Andrews World School, students have the opportunity to explore other cultures and languages from around the world. This can help prepare them for their future where they will be working in a globalized, competitive marketplace.
Additionally, St Andrews World School makes it easy for you to switch up your child's education throughout their years there. For example, if they take two years off from school and want to go back later on in life, they can do so with ease! Or, if you want your children to experience a different subject or language other than what they are learning at home, then let them at St Andrews World School!
Other benefits include:
A focus on global competencies
The ability for students to take time off from school without penalty
An open curriculum which allows for more creativity and flexibility
A more open learning environment that caters to the individual needs of each student
The opportunity for students to learn in their preferred language
Personalized goals developed by the whole family, not just the child
Less homework during elementary school year
St Andrews World School is a private school, so your child is guaranteed to have the best education possible. They will be provided with the attention they need to thrive. And because it is a smaller school, they will have more opportunities to participate in different programs and extracurriculars.
The school has an open plan, which means that students are able to collaborate more often on projects and work together more comfortably. It also means that all of the classrooms are connected which makes it easier for kids to transition between subjects.
St Andrews World School has educating kids from preschool through 12th grade. Their high standards create an environment where learning thrives, ensuring that students are prepared for college or career life.
There are many factors that go into deciding on the perfect school for your child; but if you're looking for something more hands on, like an open plan classroom and smaller class sizes, then St Andrews World School might be right for you!
The benefits of St Andrews World School are great for children and parents alike. One of the most important benefits of a St Andrews World School education is that they have a focus on social responsibility and sustainability. This is done by incorporating sustainable practices into their curriculum, using environmentally-friendly materials in the classroom, and promoting a green lifestyle among students. The St Andrews World School also promotes lifelong learning through internships, study abroad opportunities, and an after-school program to provide more academic support.
Another benefit of attending a St Andrews World School is that both teachers and students speak English as the primary language in the classroom. This means students will be fully immersed in an English speaking environment from day one. In addition, all teachers at St Andrews World School are native speakers of English which ensures that your child will get a high quality education from instructors who know the language well enough to teach it effectively.
Finally, another great benefit of attending a St Andrews World School is that it's not just about academics! They also offer art lessons, music lessons, tutoring services, after school clubs for students interested in sports or theater arts…the list goes on! We hope this has been helpful information on why we believe World School would be perfect for your child's future!
How do I get my child enrolled in St Andrews World school?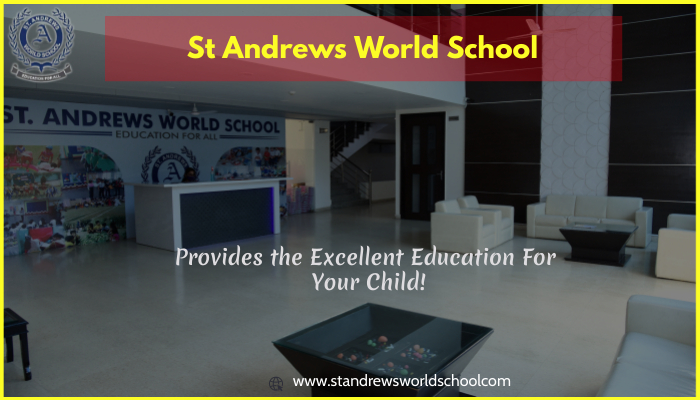 The first step for enrolling your child in World School is to fill out the enrollment form, which can be found on our website. Our admissions team will then review your form and schedule a time for you to come by and tour the school.
When you arrive at the school, one of our admissions representatives will give you a tour of the campus. They will answer any questions that you might have about our school so that you can make an informed decision about what is best for your child's future. We are confident that once you see St Andrews World School, it will be clear why it's an excellent choice for your child.
Conclusion
How do you know if World School is the right school for your child's education?
We offer a world-class education with a unique feature of immersion.Your child will be will learn about other cultures and societies, along with their own. St Andrews World School is a dynamic and innovative school that offers a unique and global perspective that will prepare your child for a successful future.