There is no need for evidence that there is a need for awareness of the subject of child sexual abuse and educating the children about good touch and bad touch. As a parent, it can be difficult to converse with your children on sensitive topics but there are several ways to make your kids aware of the safe and unsafe touch.
Considering the importance and sensitivity of the issue, St. Andrews World School – one of the best schools in Ghaziabad, conducted a workshop on 'Good Touch and Bad Touch'. The workshop was attended by students from classes V to VIII and teachers. The workshop was spearheaded by Mrs. Suchi Sood, who covered a myriad of topics and discussions on sexual abuse.
Educate your Child on Good Touch and Bad Touch
Child sexual abuse often starts with that 'one bad touch' that goes unrecognized by the child or the parent. Though it is a highly sensitive topic, parents need to equip their children with the right knowledge and awareness. There must be a conversation exchange that would educate their kids to differentiate between safe and unsafe touch. Below are the 10 tips on how to educate the child on good touch and bad touch.
1. Understanding body ownership and healthy boundaries
The discussion on differentiating the touch can start at an early age as two. Parents need to keep the conversation simple and use any examples that can help their kids understand better. Explain to them what it means to have ownership of their bodies, and set healthy boundaries. In the conversation explain to them what are private parts and that no one is supposed to touch you there. The children should be made aware that if they are uncomfortable or hurt even by a hug or handshake they have to right to say 'no' or 'stop' to that person.
2. Never force Affection
It is always a good idea to educate the kid on consent. Forceful affection even coming from the right person can be uncomfortable sometimes. Never ask your kid to forcefully hug someone they do not wish to. You need to understand their discomfort and teach them to deny the request politely. This will help the kids understand healthy boundaries and ownership of their bodies.
3. What do you mean when you say 'Good Touch and Bad Touch"?
It can be confusing for the kids, especially the younger ones, to understand the levels of safe touch. The job doesn't end with eradicating the private parts as no-touch zones, it can only complicate things for the child. You need to make the kids understand what safe touch means and that there can be exceptions, for instance, places like health checkups or getting shots at a clinic.
4. Empower them to trust the feelings
When you have explained to them the difference between good touch and bad touch, it is important to make them trust their feelings. Regardless of what classifies as good touch or safe touch if the kid feels bad or uncomfortable then it can be categorized under bad touch. The children should be empowered to trust their feelings. If the touch feels uncomfortable, they need to express it and not be ashamed to voice their discomfort.
5. Help them build a Safe Circle
If the kid feels uncomfortable or has encountered bad touch, he needs a safe circle to share the feeling. However, you cannot build this circle for them. Children can add the people they trust and are comfortable with, to the safe circle. These people can include parents, grandparents, or teachers. This will make it easy for the kids to express themselves or if there is any confusion, they need answers.
6. Reading Books on Good Touch and Bad Touch
There are several books and guides by experts that explore the sensitive topic of good touch & bad touch and child sexual abuse. They can be equally helpful for the children as well as the parent.
7. Make them aware of Body anatomy
Several parents do not use the correct names for body anatomy. Even if it is an unconscious habit to use nicknames instead of body parts it is not a good practice. If you can freely name the hands, eyes, or ears, you should not nickname the private parts. The children might sense that uneasiness around talking about certain body parts and this will badly affect how they would express themselves.
8. Welcome every question and query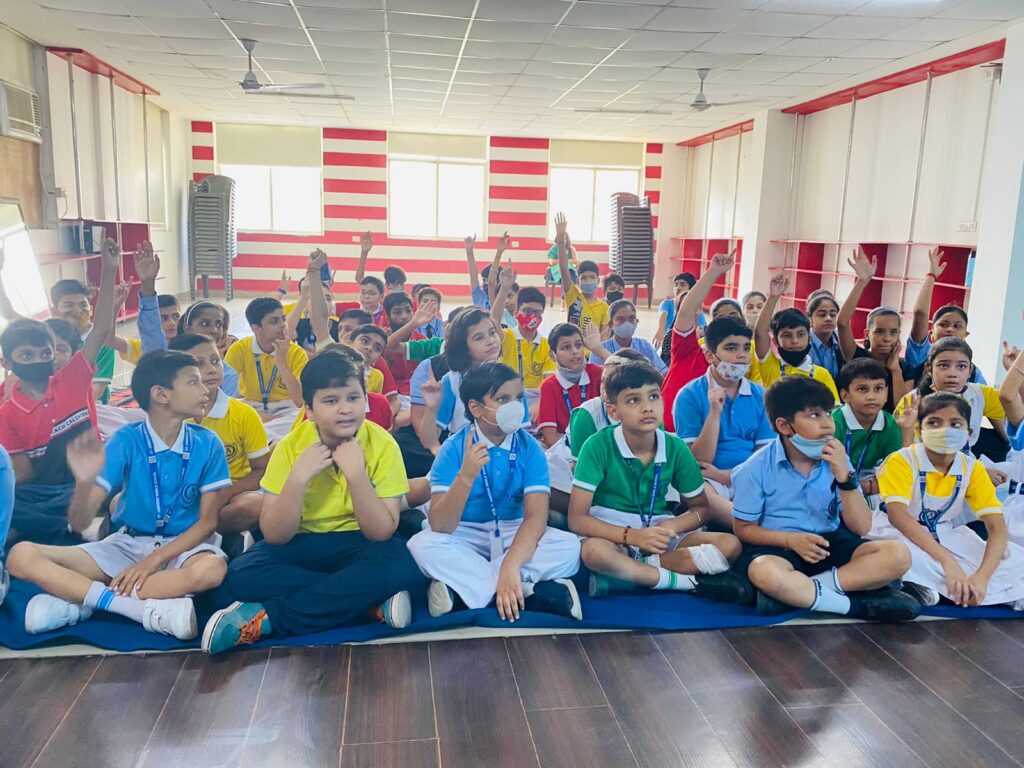 Children may get curious about some subjects and often ask silly questions. As a parent, you must be able to answer the kids honestly and not laugh at their questions. By answering sincerely, the parent would create a safe space for the kids where they would be not embarrassed to voice their discomfort.
9. Don't stick to old rules and practices
The swimsuit rule is highly used by parents to explain private parts but it cannot be determined as an effective solution. Often the potential predators do not start with the private parts but with a simple touch like the stroke of an arm and gradually move ahead. The swimsuit rule may not be effective here.
10. Practice the conversation regularly
Sexual abuse or good touch & bad touch are rather sensitive topics to spring a conversation, even with adults. But it certainly does not mean that you should never bring up the topic again. You need to regularly converse with the kids and be on the lookout for behavioral changes.
Are there any telltale signs?
Yes, the children's behavior can be a telltale sign if they are being abused. Some of the signs to look for like,
Feels uncomfortable around some people and refuses to go near
Is refusing to go to a particular house for playing or get together
Is withdrawing from you or other family members
Is acting inappropriately with the toys
The nightmares are more frequent and don't feel safe
If you have spotted some of these behavioral changes or something seems off it is always good to talk. If your kid confides in someone else it would be easier for them to express their thoughts.
Littles one safety in your hands
As a parent, child safety becomes one of the most important issues for them. Parents are responsible for the safety of the little ones. It is a sad reality but often close or trustworthy people can turn out to be molesters. This makes it even more important to educate the kids on good touch and bad touch. As a helping hand, there are schools conducting workshops on these topics.
St. Andrews School is ranked as the best school in Indirapuram and Ghaziabad because of its regular efforts toward awareness and campaigns for students' welfare. On 8th July 2022, the school conducted a similar workshop to apt a precaution towards child safety.